Learn to Curl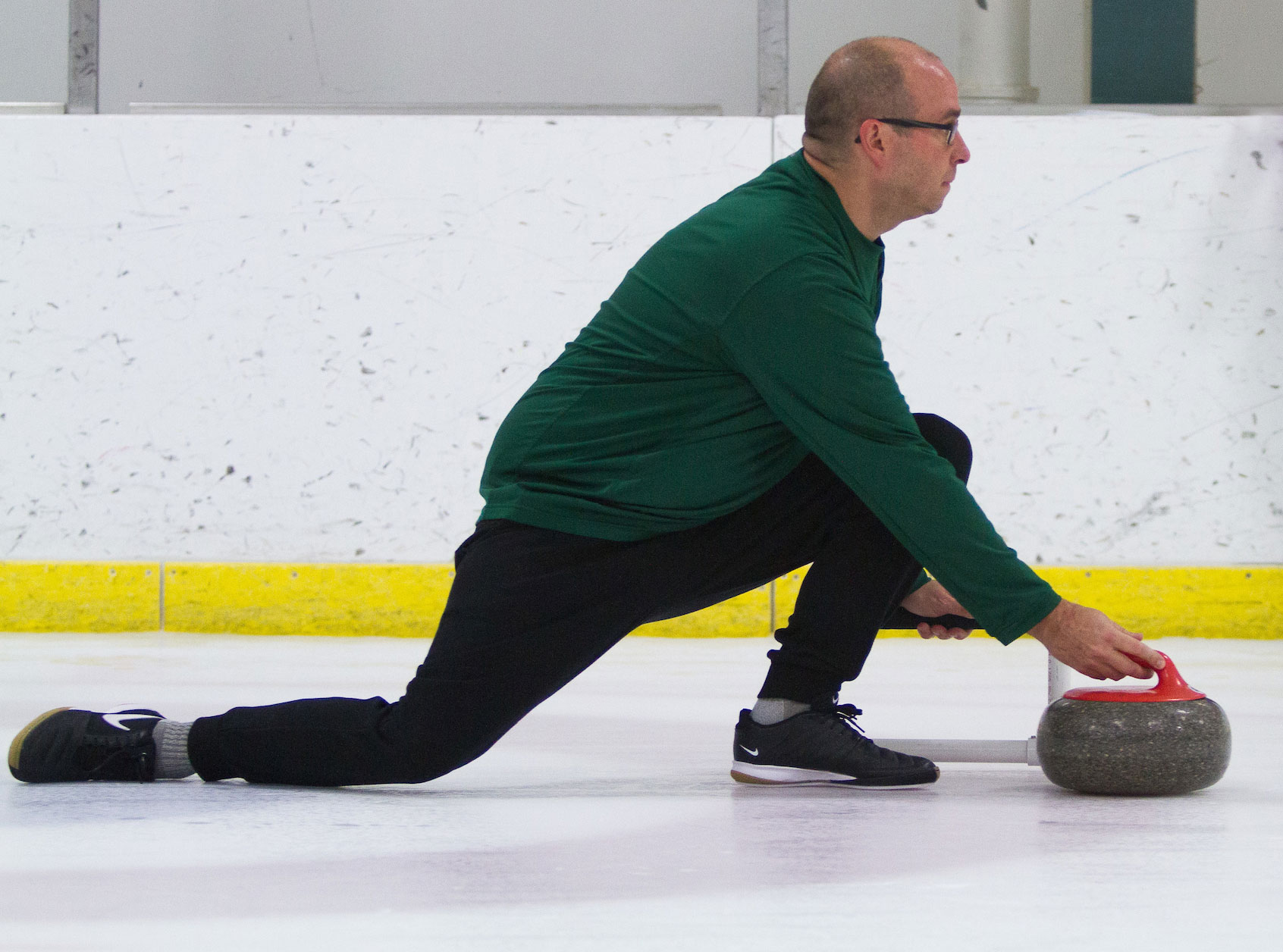 For those who are interested in curling, but have little to no experience, the Cincinnati Curling Club offers educational programs to meet your needs. Learn to Curl classes are 2-hour sessions led by our certified curling instructors intended to provide those new to curling with the essential skills needed to get started in the sport.
The class will start with on-ice safety and then move through the skills and techniques of getting a stone down the ice. The second half of the class will cover scoring and strategy and include a small game. The whole program is built upon hands-on-learning and curling traditions, so you don't just hear about it. You experience it.
We are currently shut down for the season. Classes will resume in late October.
***Click the link below to be notified when new Learn to Curl classes go live!***
---
Registration & Fees
Individuals or groups of friends may register and submit payment through our online portal. The cost is $45/participant for a two-hour session led by certified curling instructors.
Please see the Group and Corporate section for information and scheduling of Private Outings.
What to Expect
All equipment is provided by Cincinnati Curling Club
The class is 2 hours in length.
Students will learn on-ice safety, etiquette, basic skills development
(delivering a stone, sweeping, etc), as well as scoring and strategy.
A short match against other first-time curlers.
Broomstacking (socializing) afterwards in the bar with your fellow curlers.
What to Wear
Participants should wear non-restrictive clothing. You will be doing lunges. Make sure you can move in your outfit without tripping over it.
Please bring clean shoes. Leaving a trail of dirt and debris on the ice will reduce everyones ability to have fun.
We advise you to dress in layers. You will be on ice, so expect it to be cold. However, once you start moving around, you'll warm up a little. So plan ahead.
FAQs & Details
Can I take this class with friends?

Yes! Groups of all sizes are welcome. However, we can only get 24 participants on the ice at a time.

Can I drink alcohol during the class?

Yes! The club offers a variety of beer and wine options, so please drink responsibly. Remember, you will be performing athletic movements, on ice.
You're also permitted to take drinks out to the home end of the ice, and as an added bonus, they'll stay cold as you play!

What is the minimum age?
Are spectators allowed?

Absolutely. They can watch from the warm room or from the beer garden located by the ice.
Images Copyright Protected- Dan Tyszka
There are no events in the selected category